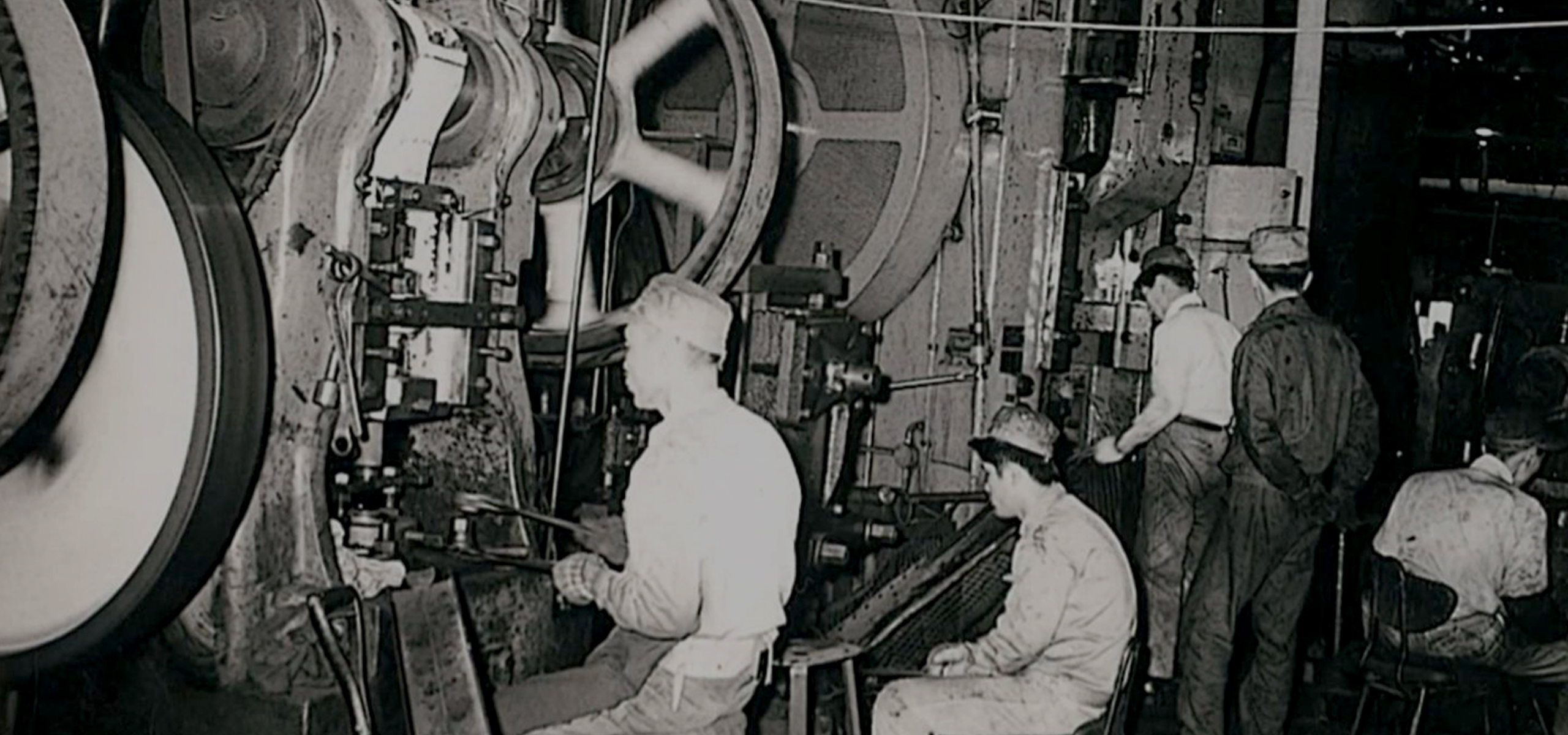 A history
spanning
over a century
and a future
we're forging
together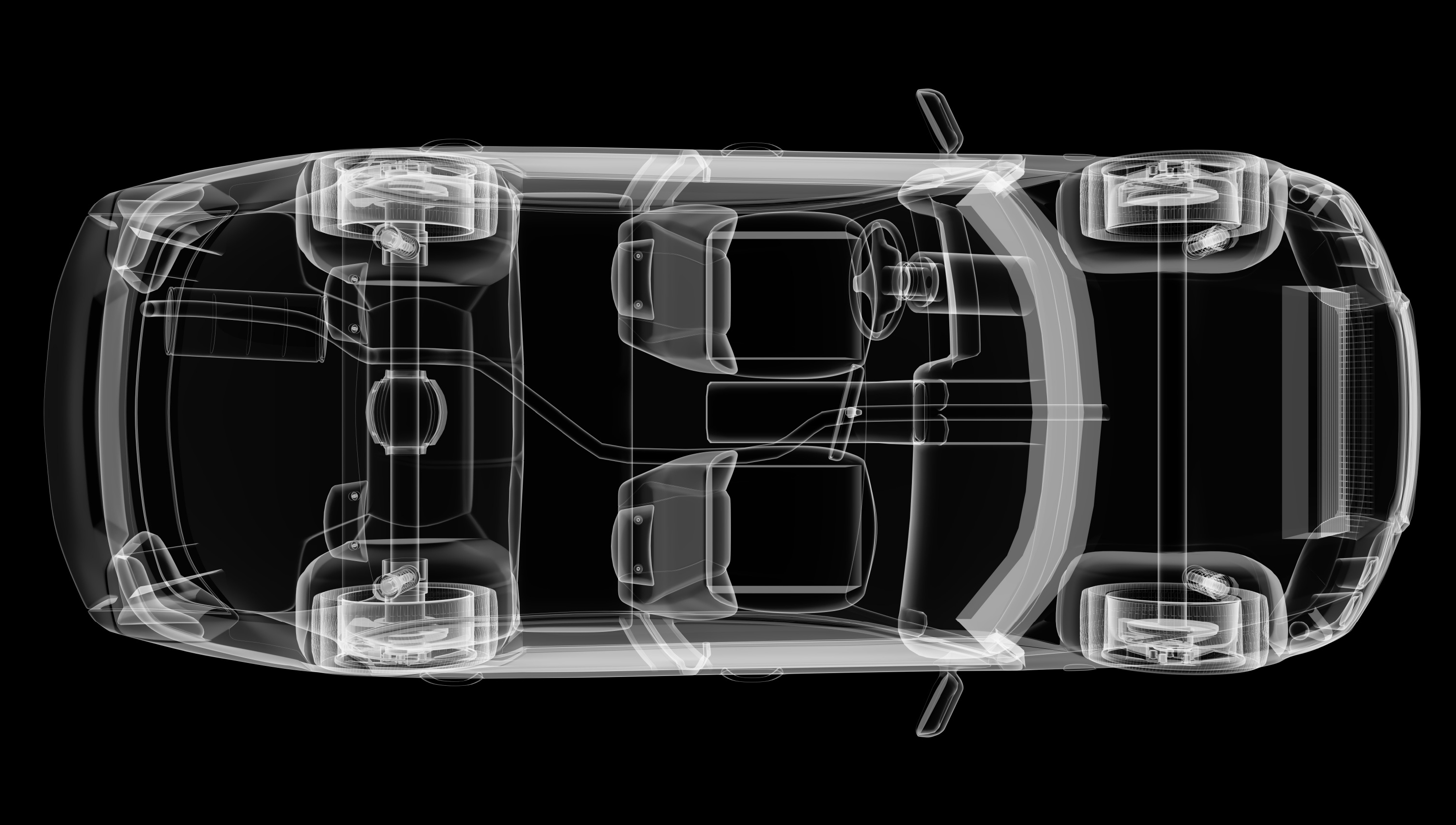 Together
with the
automotive
industry…
100% in-house
manufacturing
Forging
&
high-pressure
gas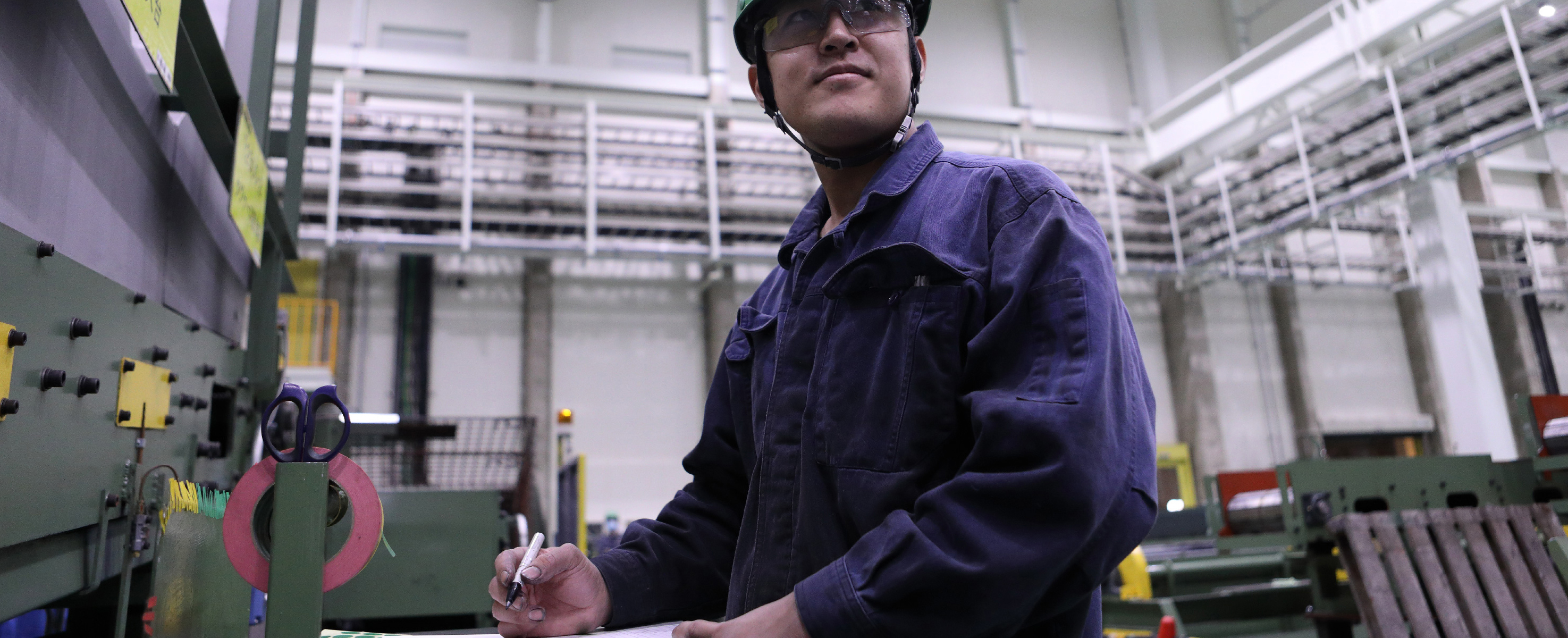 Becoming
a demanding
but
rewarding company
to work
at in harmony
About us
Aiming to create
better products
SAMTECH Corp. is a hot-forging manufacturer with a history stretching over 100 years since its founding in 1913. Hot forging includes many aspects that cannot be fully analyzed even today, despite the advancement of analysis technologies, and production processes must realize the right temperature, pressure, and other conditions to make a good product. We demonstrate superiority as a specialized manufacturer because we excel in manufacturing backed by our technology and experience.
While we have a long history as a part of Japan's world-class automotive industry, we are constantly introducing cutting-edge technologies to always ensure practical production. We also constantly strive to develop and improve new production methods. To stay ahead in a competitive market and become the leader in our industry, we will continue to prioritize the creation of products that our customers will want.
Products
Bringing Advanced Technology to the World
Hot-forged products are processed metal products formed by forging steel at temperatures reaching 1,250 °C. Hot-forged products are rarely seen, because they are often engine and powertrain components, but they are indispensable as parts that will transmit power or be subjected to large loads, such as those in automobiles, ships, and bridges. Metal flow within these products is denser than in machined products, improving their strength and durability. They are also very important products because of their improved yield (meaning they are made with less base material).
Plasticity Processing
We are developing both hot- and cold-forging techniques for plasticity processing projects. For hot forging, we use a large forging press with state-of-the-art transfer equipment and high-precision dies, proprietarily designed and manufactured using CAE, to provide hot-forged products with minimal machining allowances. This contributes to resource and energy conservation and cost reductions for steel products. By contrast, cold forging allows forming complex shapes and provides forged products that do not require post-processing. This too can contribute to cost reductions and quality improvements in automotive parts and other products.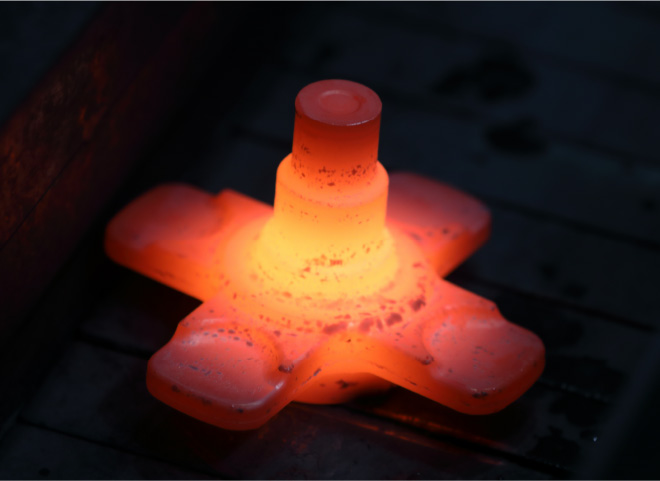 High-Pressure
Gas Vessels
For high-pressure gas vessel projects, we use flow-forming and spinning processes to produce lightweight, high-precision aluminum liners. We have also established a filament-winding technology for wrapping carbon fiber around products' outer circumference, obtaining approval from the High Pressure Gas Safety Institute of Japan for the first VH3 containers to be manufactured in Japan. We have also successfully developed a high-strength aluminum liner, a product for which processing was conventionally difficult, realizing weight and price reductions for high-pressure vessels and creating new opportunities for high-pressure gas vessels in the future.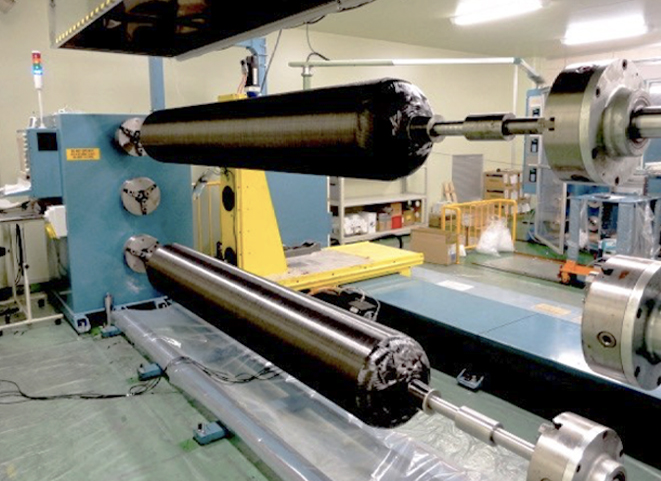 Strength
Technological Superiority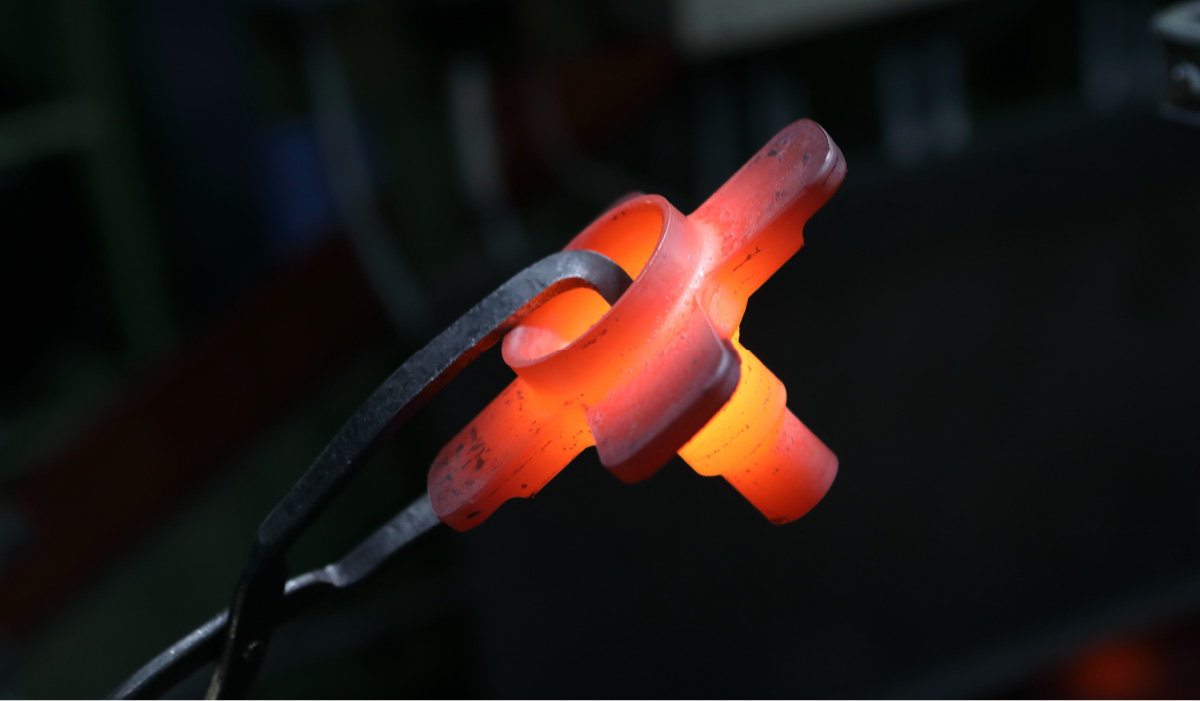 Our strength lies in our ability to manufacture products with small allowances (meaning less material must be removed to realize the desired size). Allowances in hot forging demonstrate the overall strength of a forging company. We have developed a new method of closed-die hot forging that improves yields by 15% over those using conventional methods, and we have realized mass production by fabricating our own presses. We are the only company in the world capable of mass-produced closed-die hot forging in this way.
Improvements
to Engineering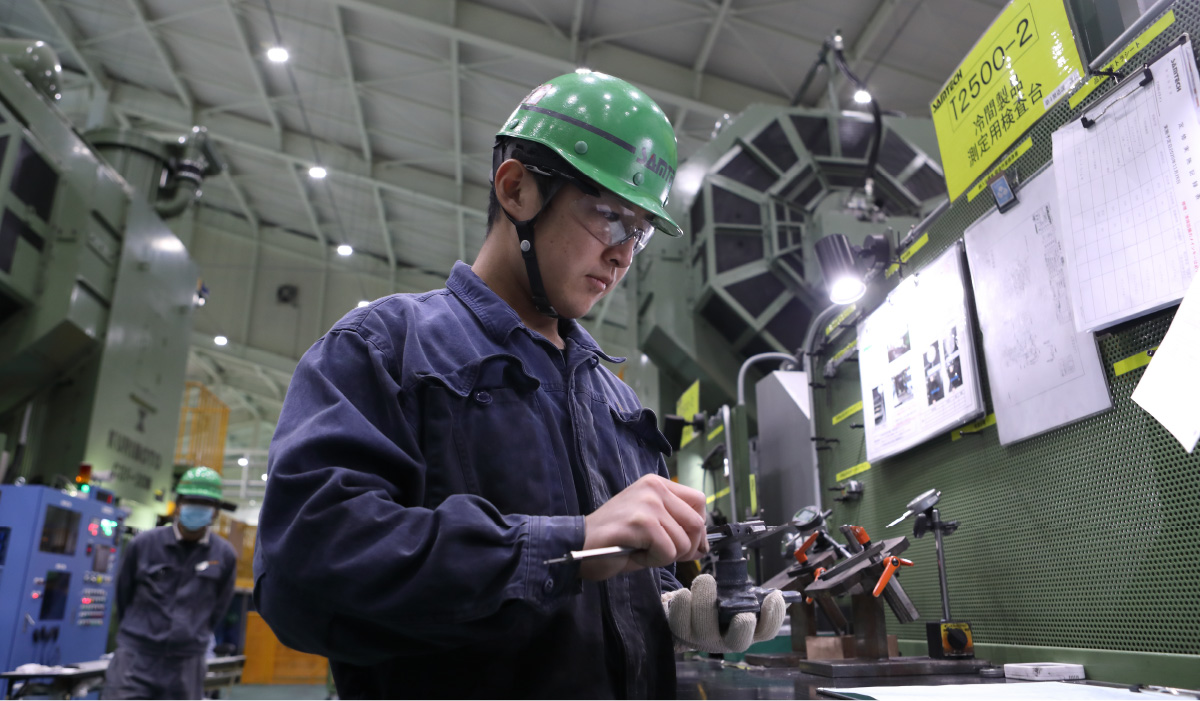 By performing in-house maintenance of the large jigs and fixtures that determine the accuracy of our forged products, we can quickly address defects and receive technical feedback from manufacturing sites, allowing us to immediately reflect that information in subsequent designs. We have also replaced outsourced press maintenance tasks with an in-house system, thus facilitating employee training, improving maintenance, and reducing costs.
We Design
All Dies In-house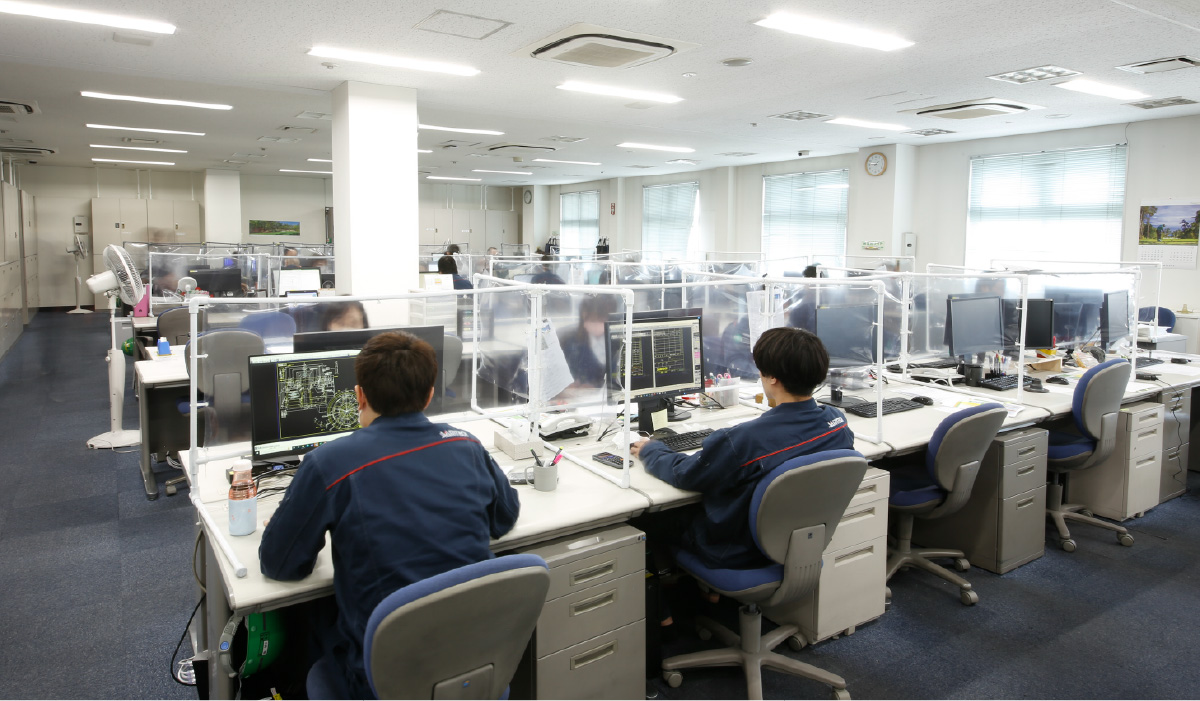 We design and fabricate all our dies in-house, both in Japan and overseas, shortening lead times from receiving an order to producing a prototype and allowing us to flexibly respond to demand fluctuations.
What's News
There are currently no published articles.