Plasticity Processing
Products

What is Forging?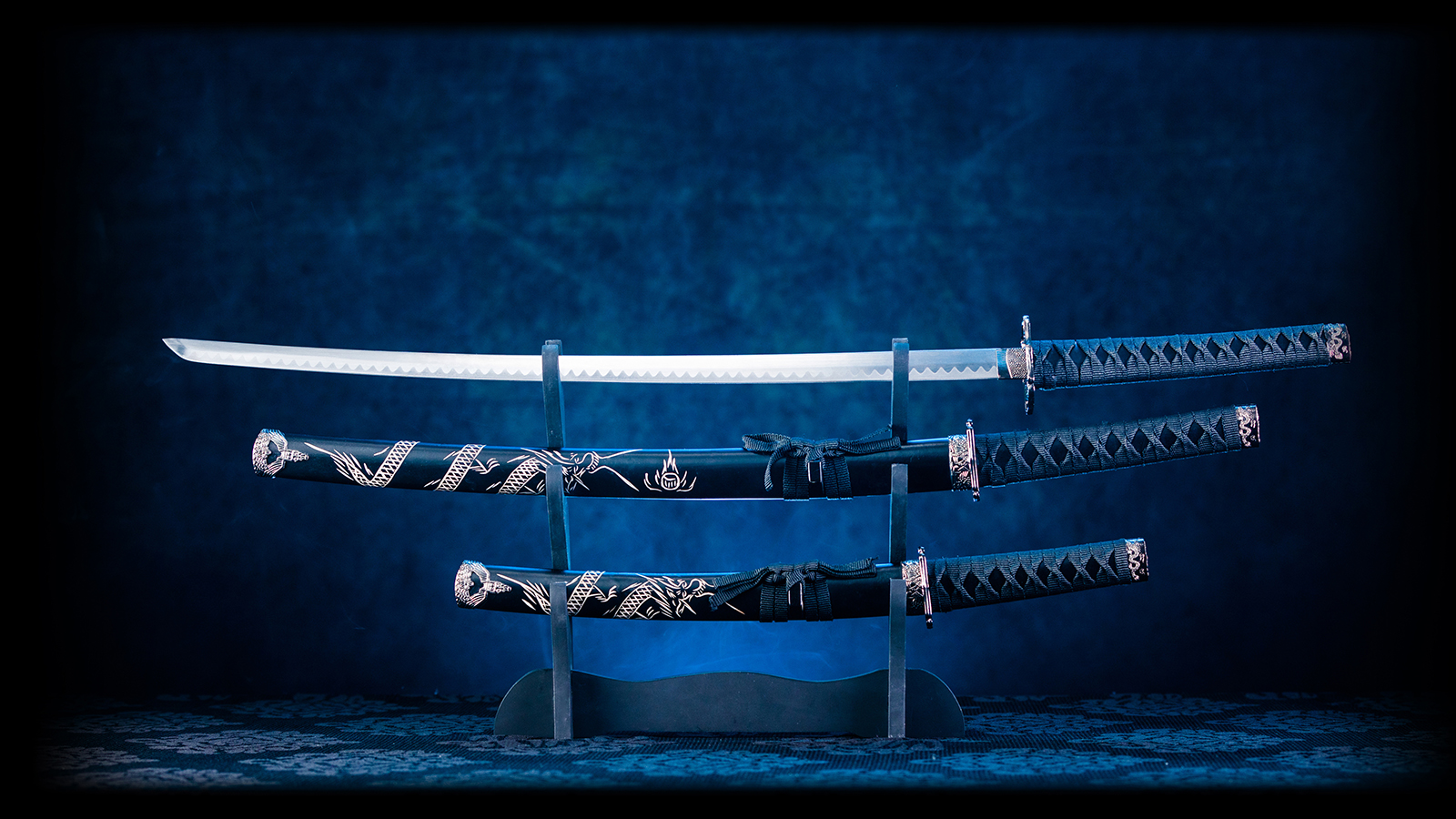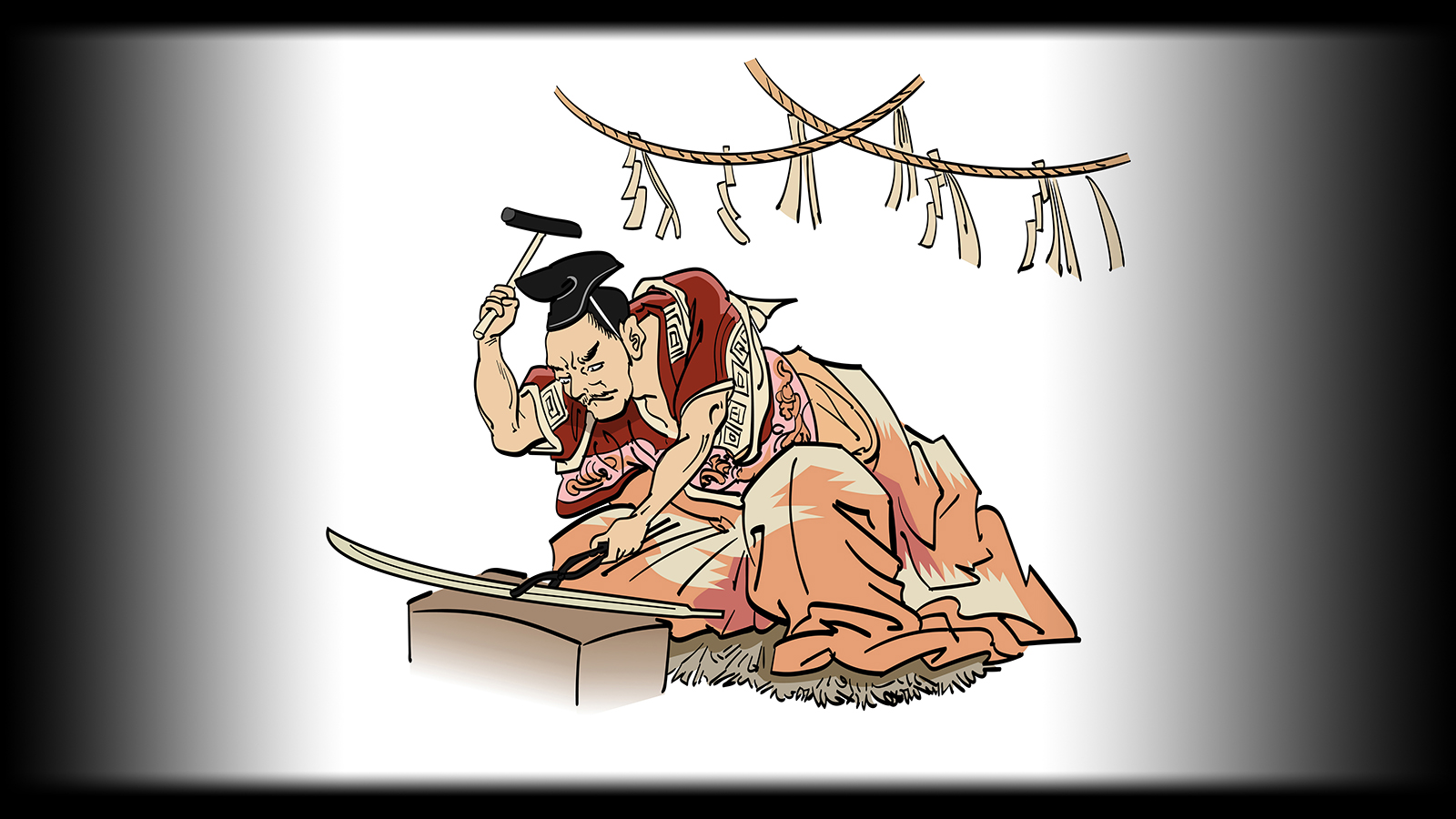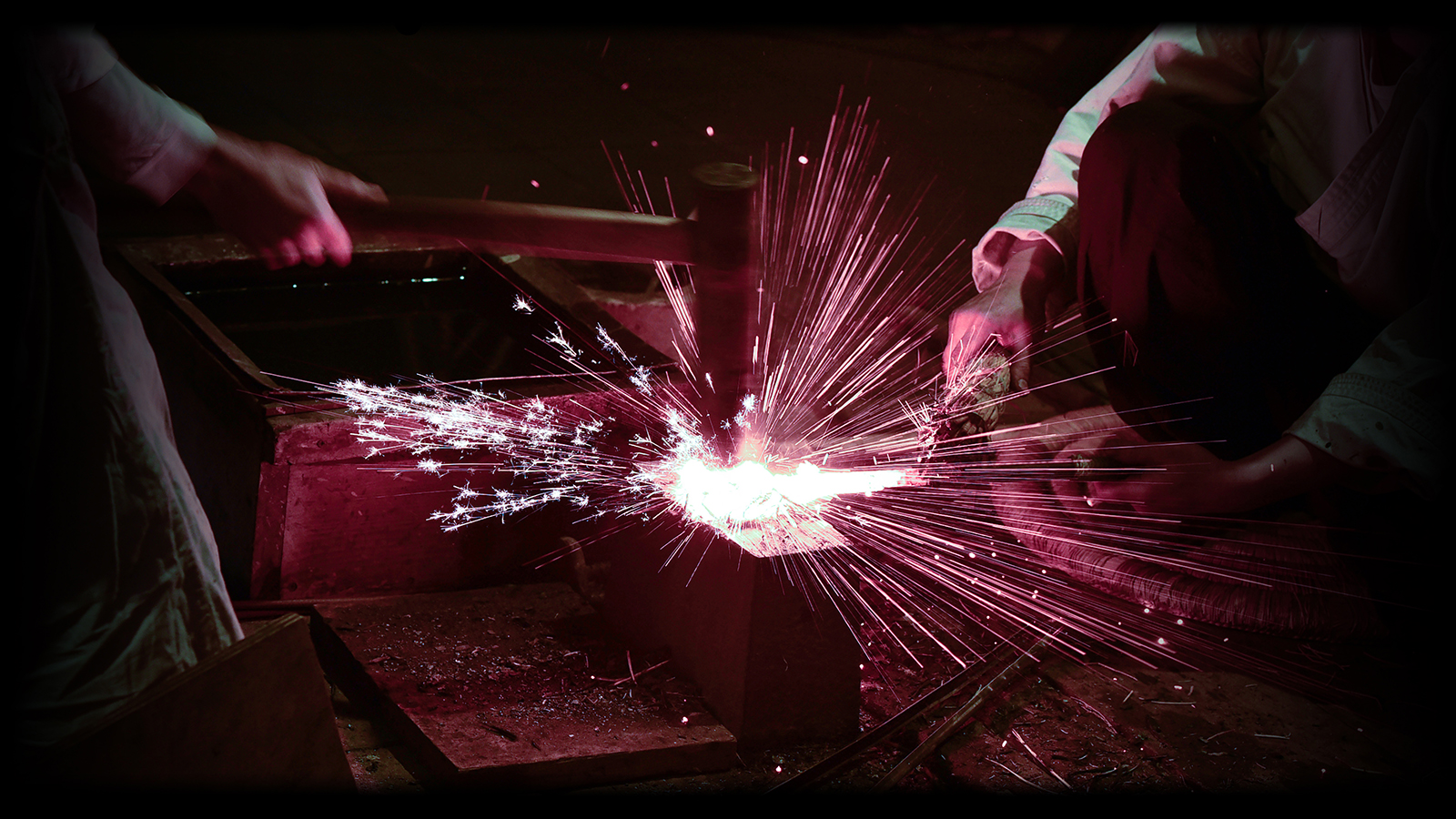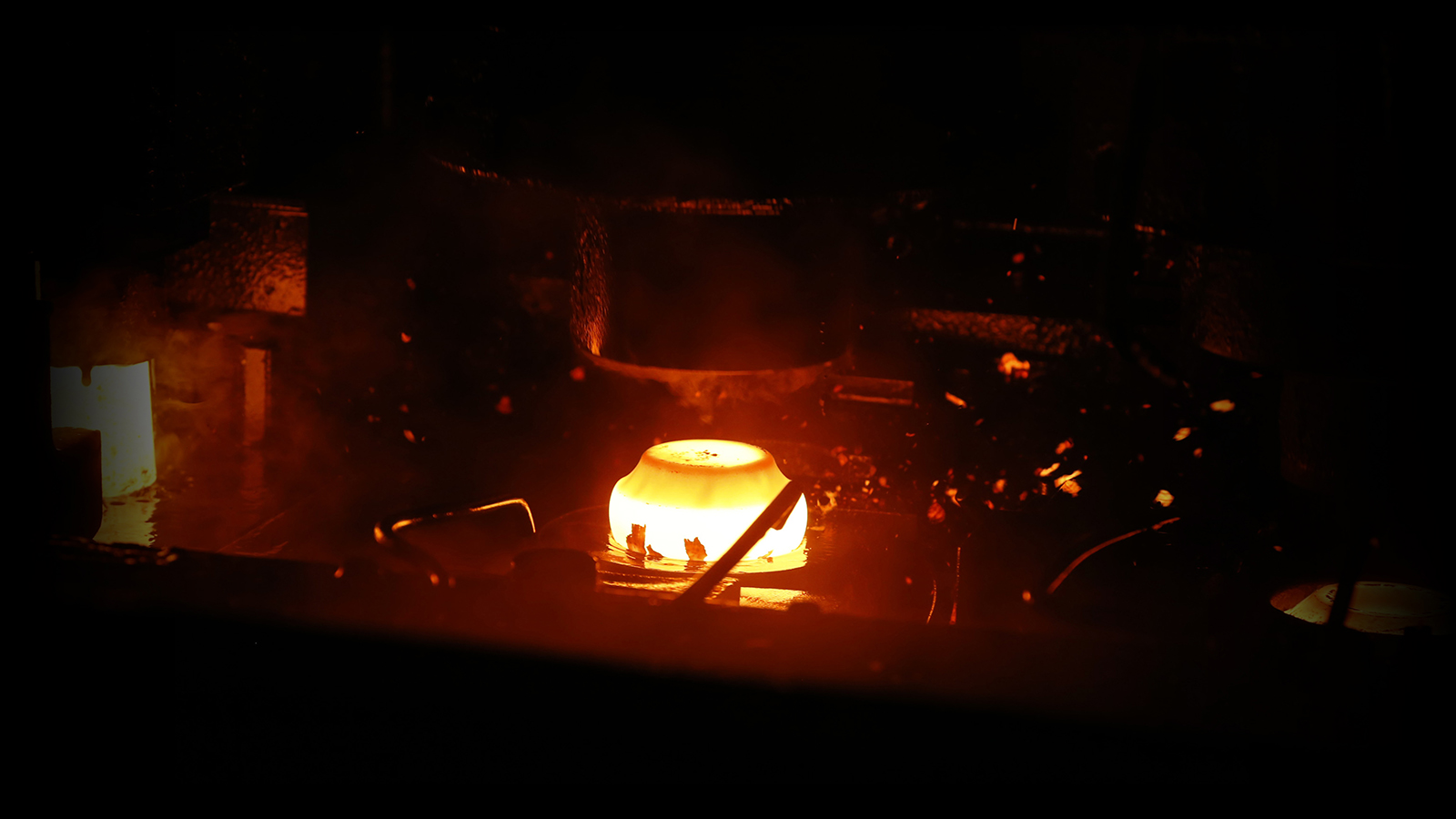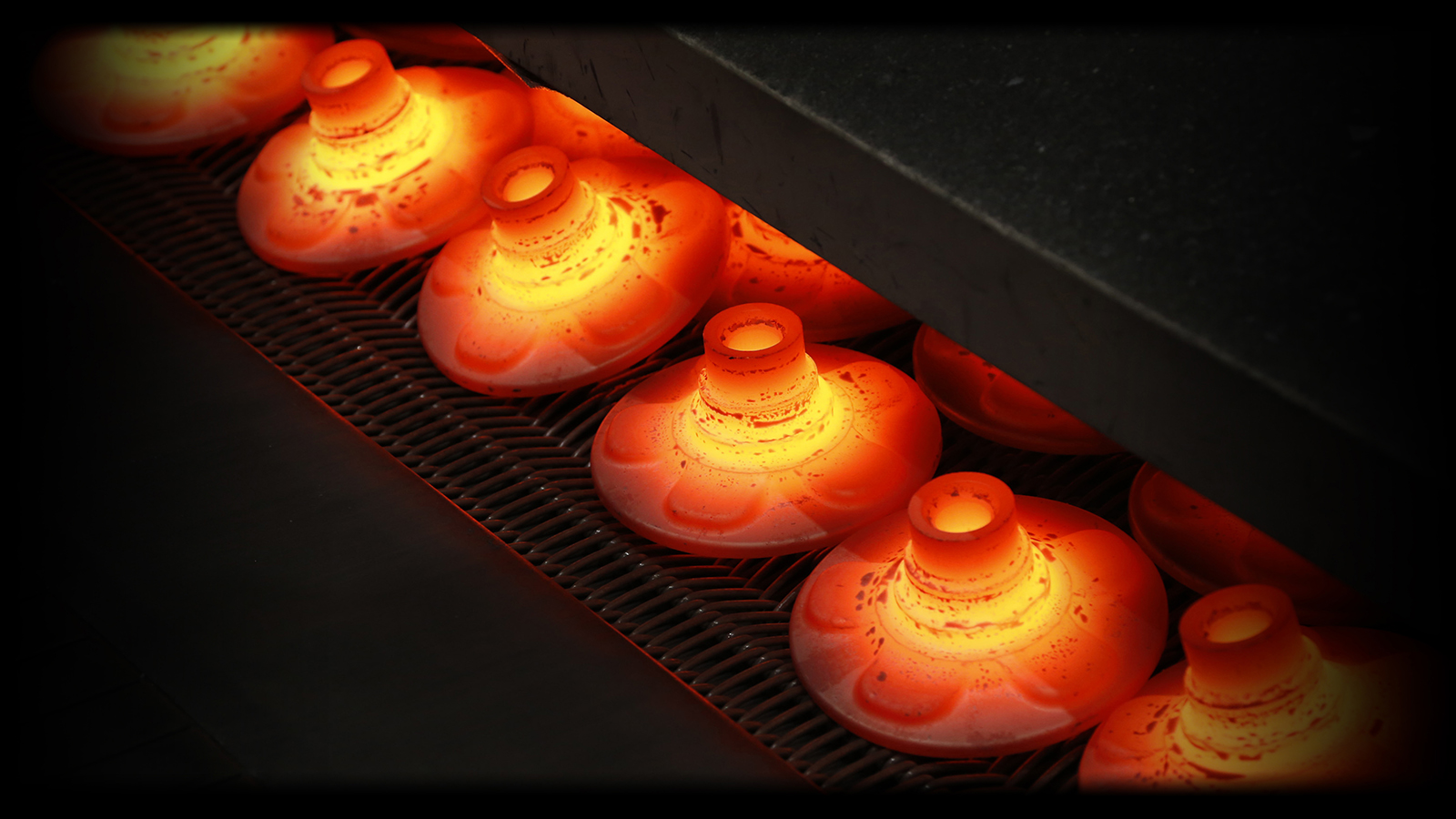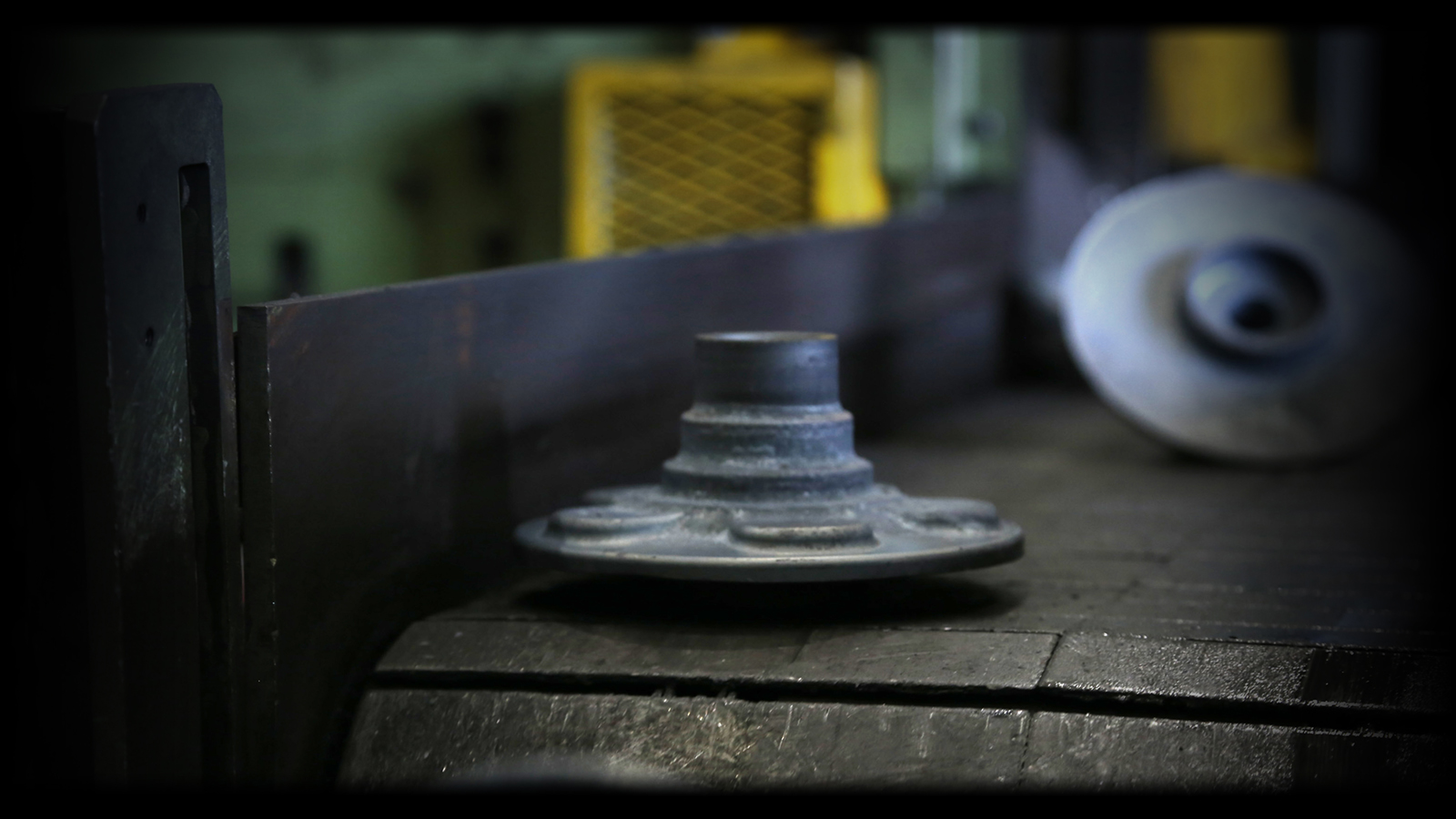 Forging is the age-old process in which metals are formed and shaped using compressive forces such as hammering. Since antiquity, Japanese swordsmiths have been refining their techniques for forging the swords for which Japan is famous. With advances in automation, forging is now performed using large, automated presses. Samtech has also introduced large automatic forging presses of 1,000 to 3,000 tons to manufacture various forgings used in automobiles.
Precision Hot Forging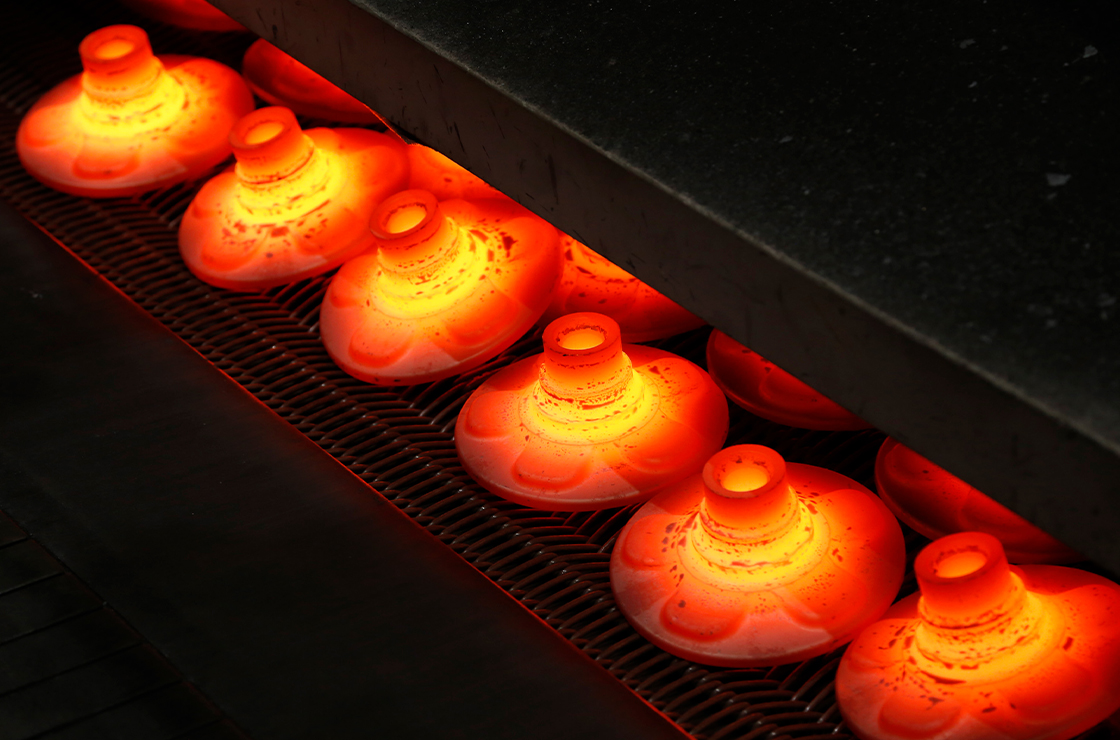 From conventional to precision
hot forging by slimming
(reduced allowances)
All round-steel cutting, heating, and forming processes are performed in an integrated, synchronized line managed by our proprietary computer control system.
One reason our customers appreciate our work is that we use large forging presses with state-of-the-art transfer equipment and high-precision molds, which we ourselves design and manufacture using CAE, allowing us to supply precision hot-forged products with minimal machining allowances, conserving resources and energy while reducing costs for steel production. We are proud of our unique technology and top class in the forging of wheel hub unit bearings (inner shaft and outer ring), which are important parts that support the rotation of automobile wheels.
Production Processes
Steel cutting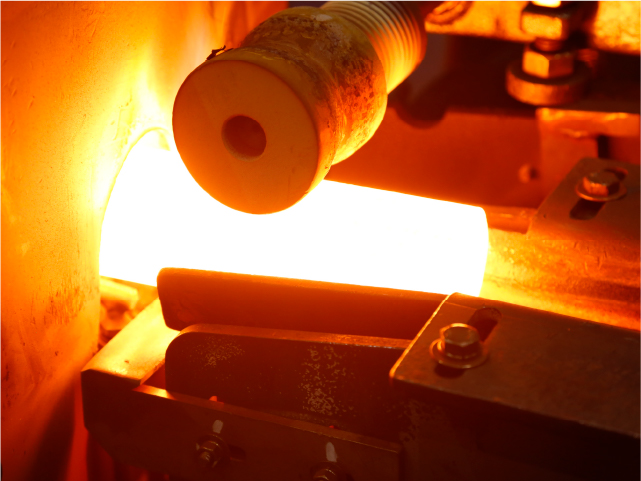 Heating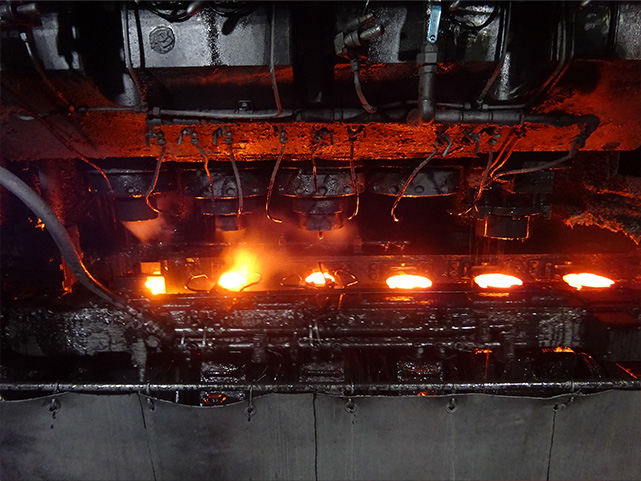 Hot forging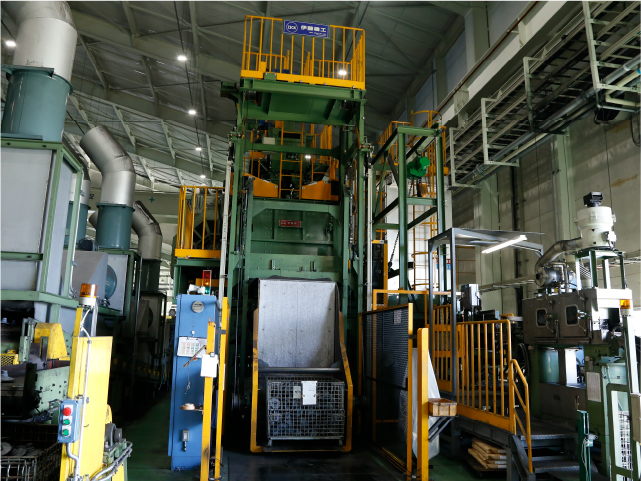 Shot blasting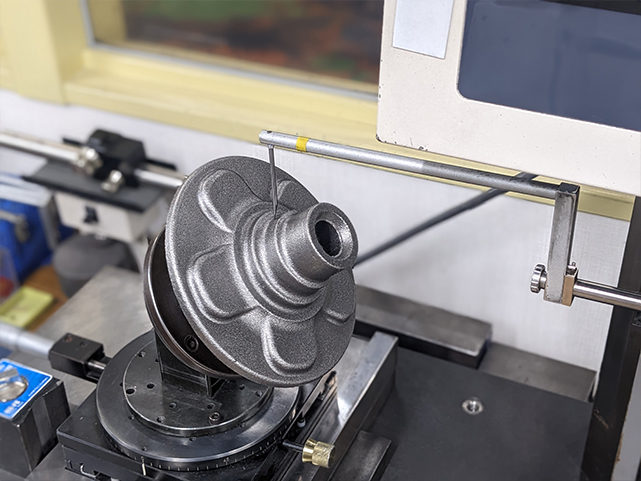 Inspection
Equipment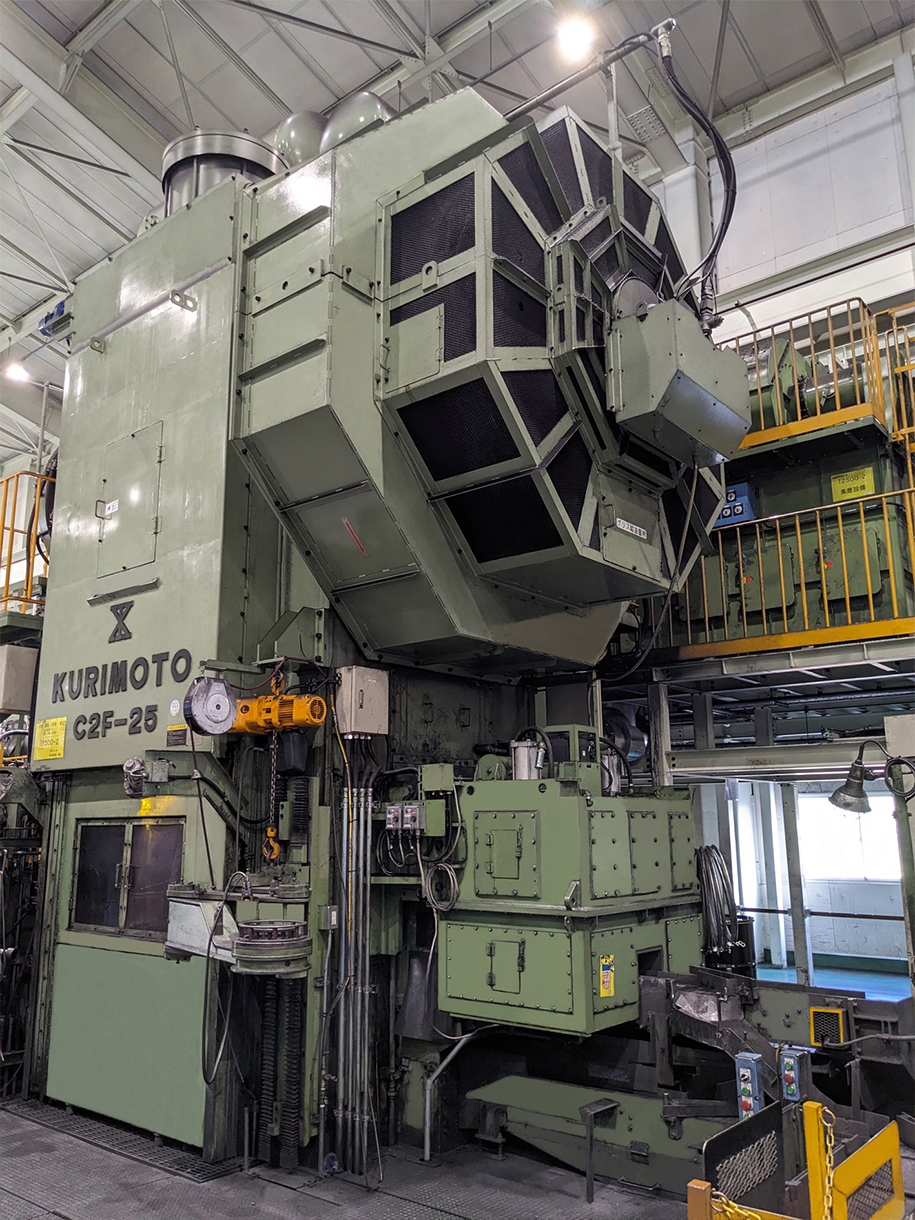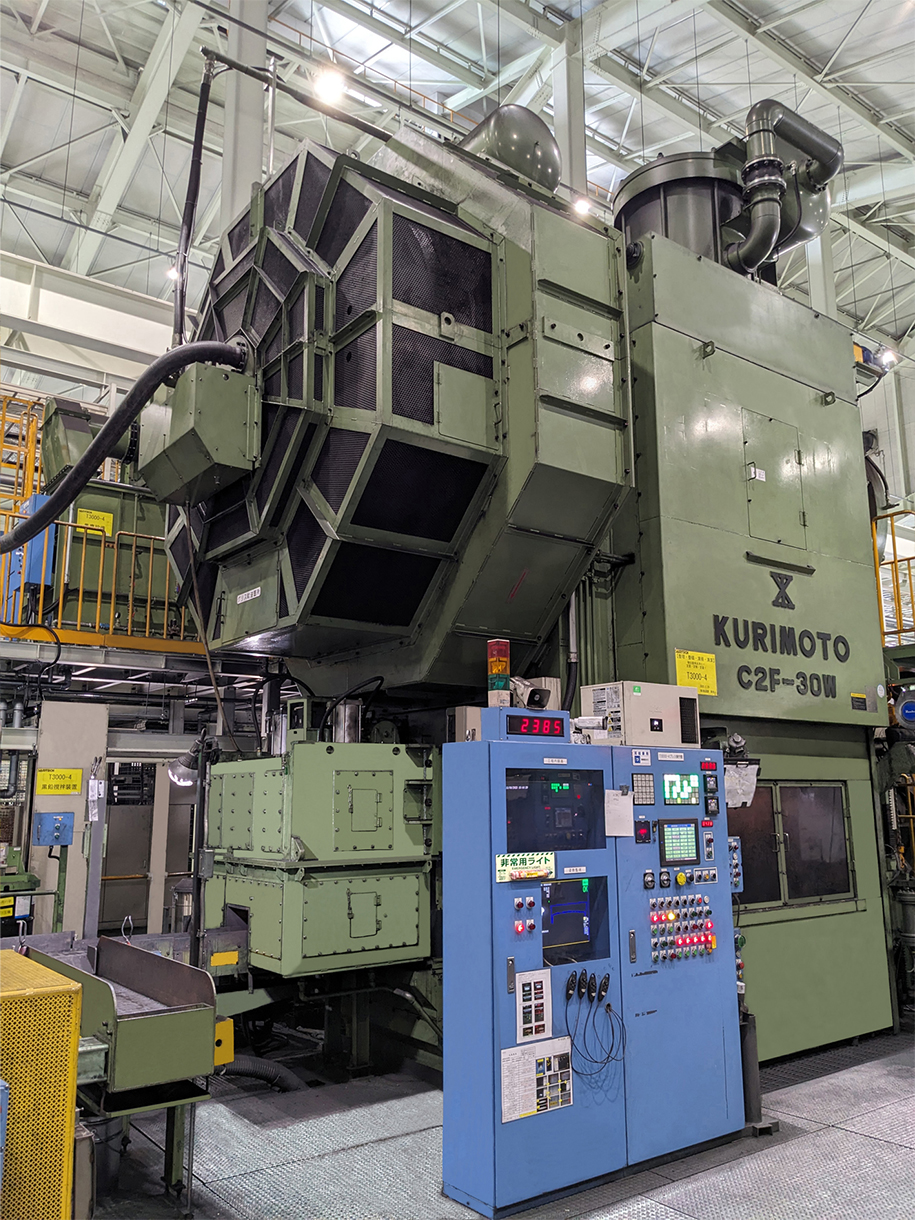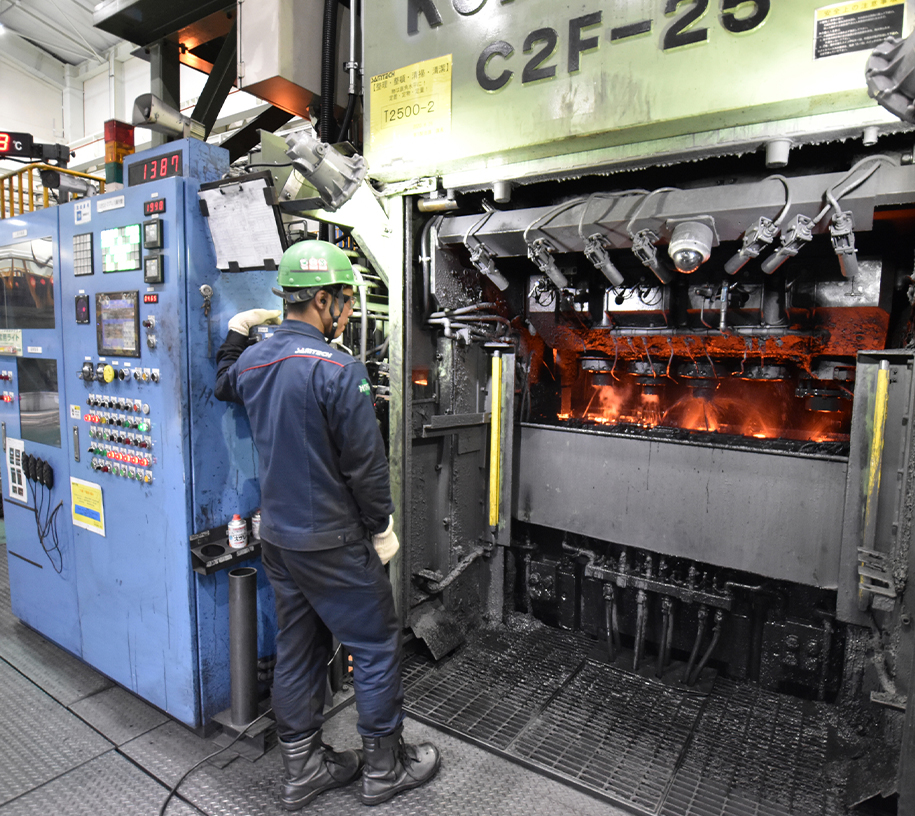 3,000 ton, 5-process transfer press line
Hot forging
Main plant
Habikino Plant
Press
Quantity
1,000t
1
1,200t
2
1,500t
1
1,600t
1
1,800t
1
2,000t
1
2,500t
2
3,000t
4
Total
4
9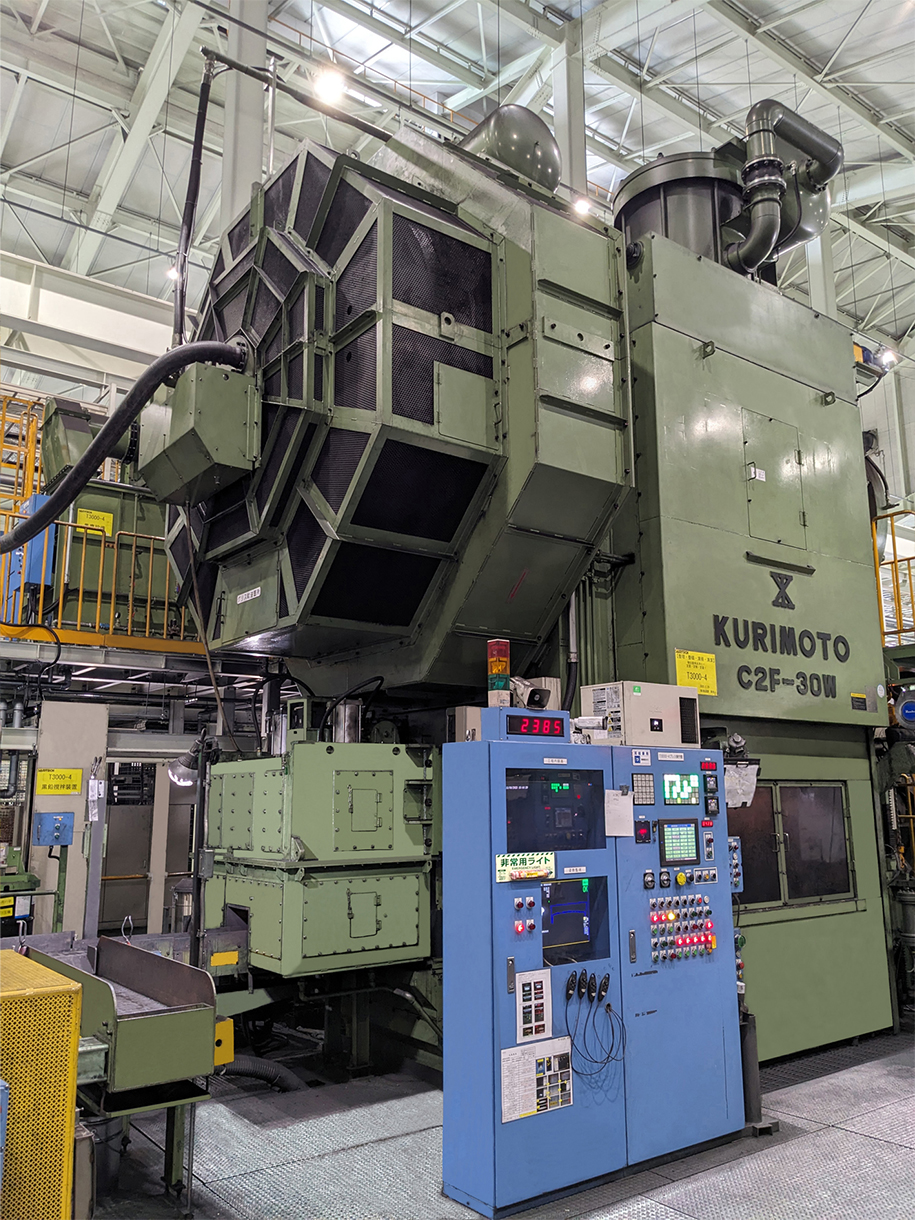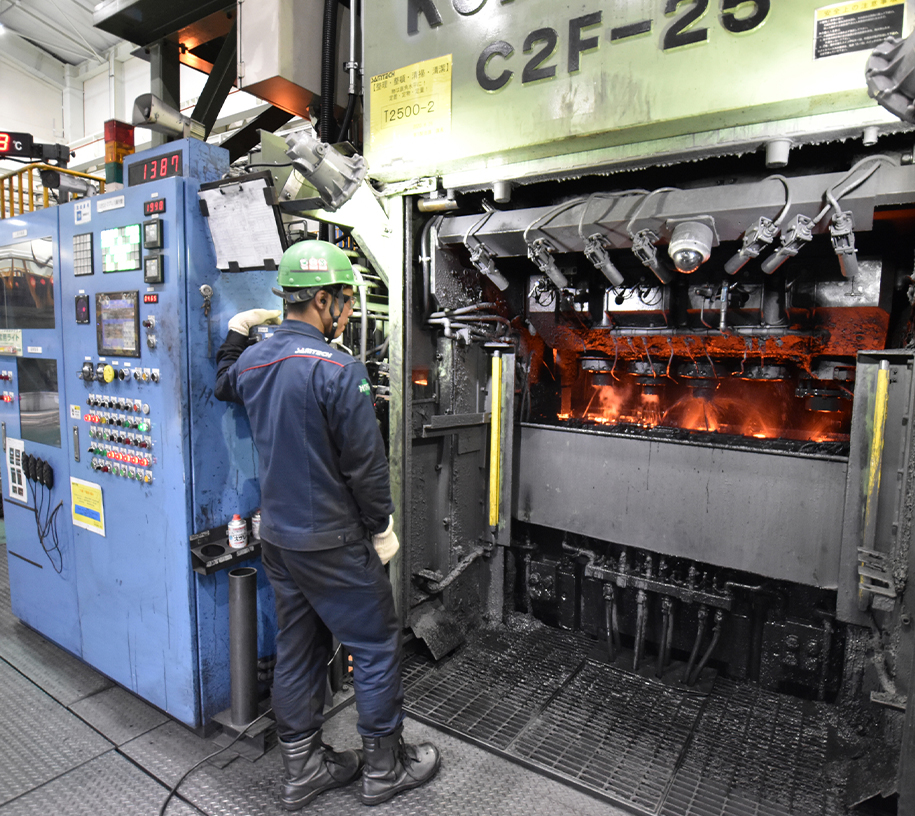 Design and Molds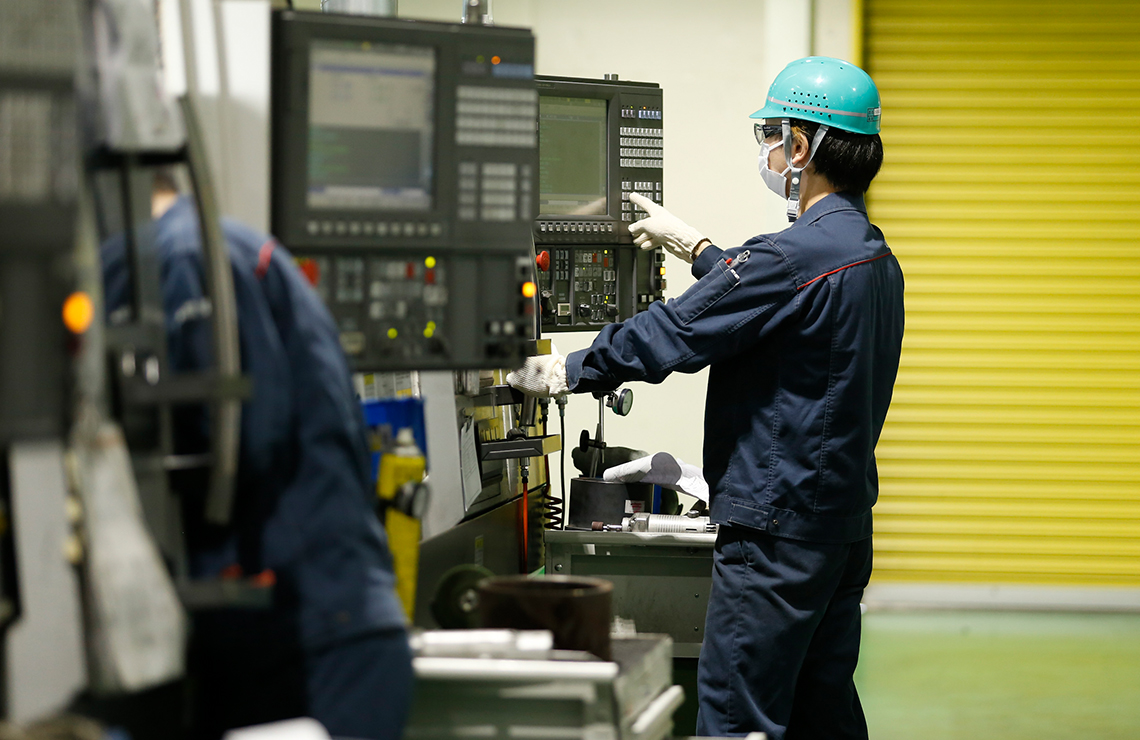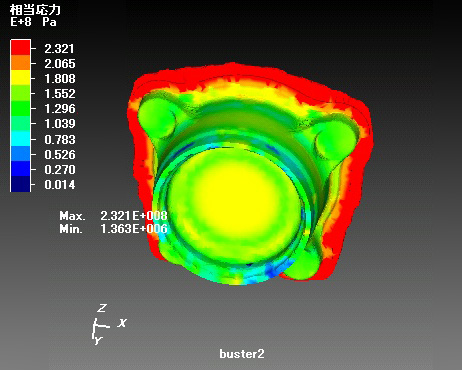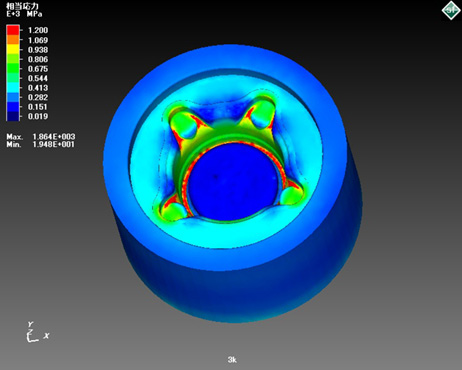 Extensive Experience and
Die Design Expertise
The most important factors in manufacturing high-quality forged products are the technologies used for die-design and fabrication. SAMTECH provides excellent expertise in metal-mold designs, acquired over our years of rich experience and ongoing technological development, and we can rapidly provide optimal designs by making full use of CAD and two- and three-dimensional simulation systems. To ensure quality and flexible supply to the forging line, we manufacture all molds in-house using NC lathes, electrical discharge machines, machining centers, wire-cutting machines, ion nitriding equipment, and other advanced NC machines. The manufactured molds are carefully inspected for quality assurance before they are delivered to the forging line. To provide the best work possible, our equipment includes 3D measuring instruments, gear measuring instruments, roundness measuring instruments, contour tracers (devices for measuring shapes and surface roughness), and metal microscopes.
CAD and CAE software for mold design

Space-E V-5.0、Simufact.forming V-8.0、Pro/ENGINEER Wildfire V-4.0
Mold fabrication equipment

Die-sinker electrical discharge machines, Small-hole drilling electrical discharge machines, machining centers, wire-cut electrical discharge machines, plane grinders, NC lathes, turning machines, ion nitriding equipment
Mold inspection equipment

3D measuring instruments, gear measuring instruments, roundness measuring instruments, contour tracers, episcopes, hardness testers, metal microscopes, magnetic flaw detectors
Cutting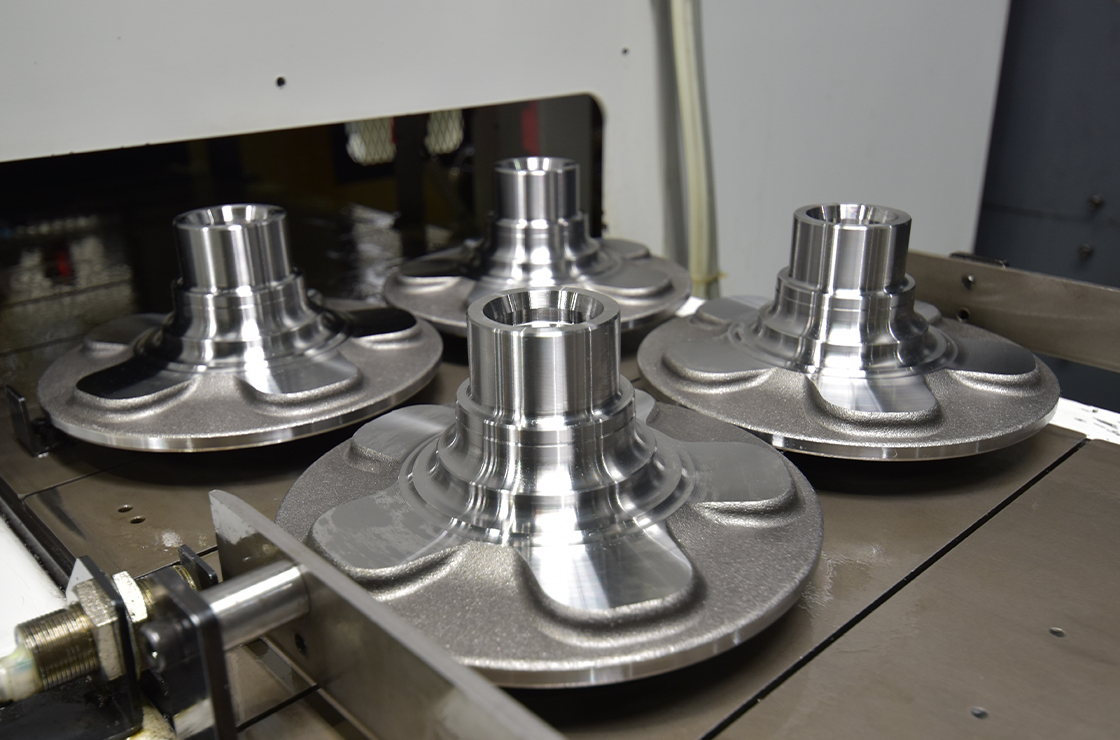 What is Cutting?
Cutting is a process for improving surface finishes and workpiece accuracy.
Forged products cannot be used straight out of the die, because their dimensional accuracy is still too low. It is first necessary to perform cutting to achieve the dimensional accuracy specified for the finished product. In the cutting process, a device called a lathe uses a rotating blade to shave away the workpiece's surface. Lathes use various blades, depending on the material hardness and shape.
With the aim of improving logistics efficiency, shortening lead times, and reducing costs, production at SAMTECH is integrated from forging to cutting.
Advantages of Cutting
Improved accuracy: Evenly machining a forged product surface makes it more uniform, improving the workpiece accuracy. Also, forged products have small scratches and irregularities on the surface before lathing, but cutting makes it possible to obtain a beautiful finish free of irregularities.
Cost reduction: Cutting removes excess material, leading to cost reduction.
Cold Forging
(Precision Composite Forging)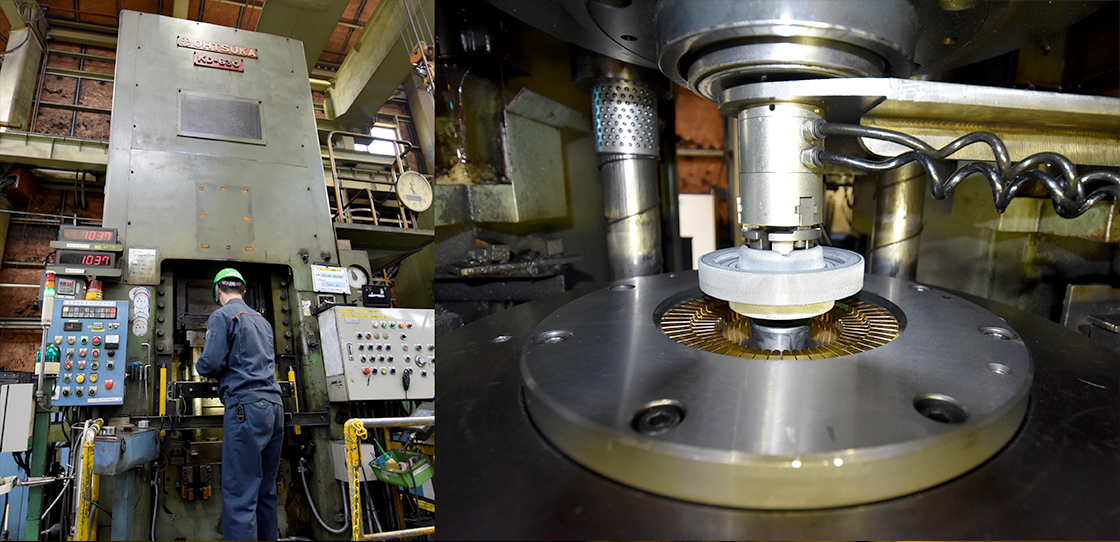 Machining to Plasticity Forming
We can perform follow-up cold forging on hot-forged items to produce precision composite forgings. This enables the forming of complex shapes that previously could only be realized through conventional machining, providing forged products that require no post-processing while reducing costs and improving the quality of automobile and other parts.
In particular, "dog tooth" gears in automobile transmissions that conventionally require the welding together of two separate pieces can now be formed as a single piece, making transmissions more compact and improving the shift feel.
Production Processes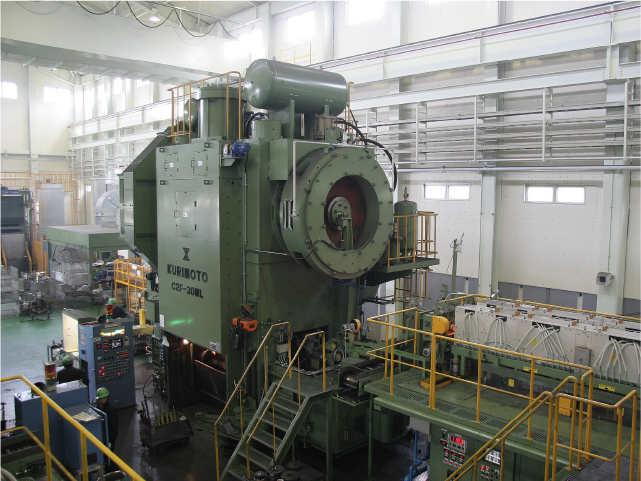 Hot forging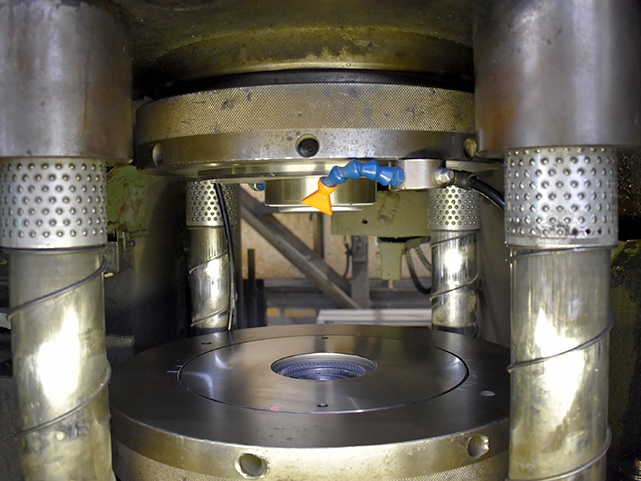 Cold forging (process 1)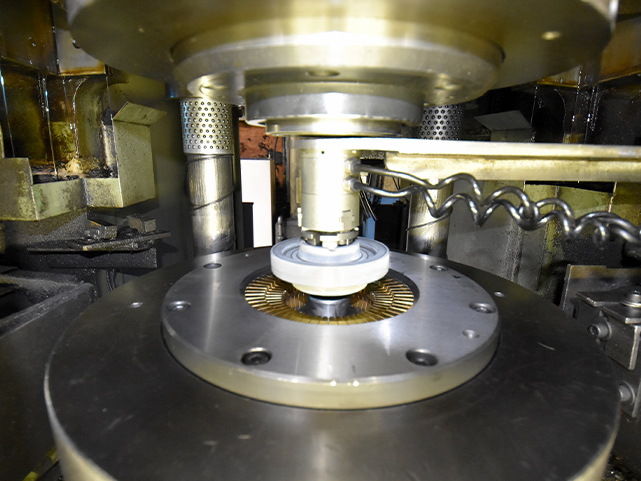 Cold forging (process 2)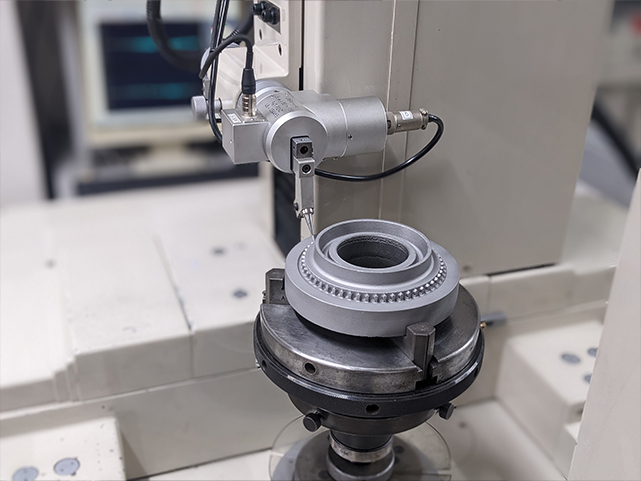 Inspection
Equipment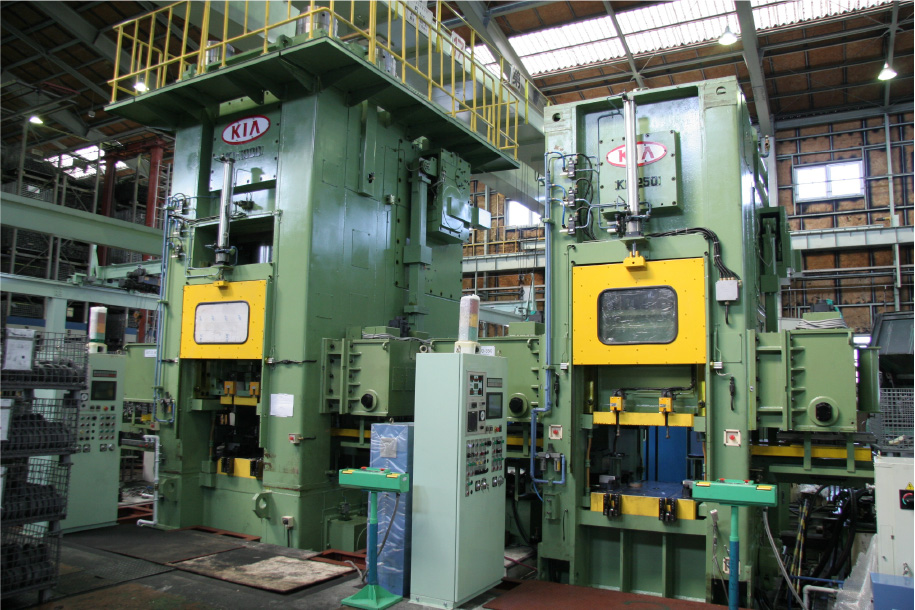 1000 ton + 250 ton transfer line
Cold forging
Main plant
Habikino Plant
Press
Quantity
CC630
1
KMC6.3
1
K1-250
1
K1-1000
1
Total
0
4
Flowforming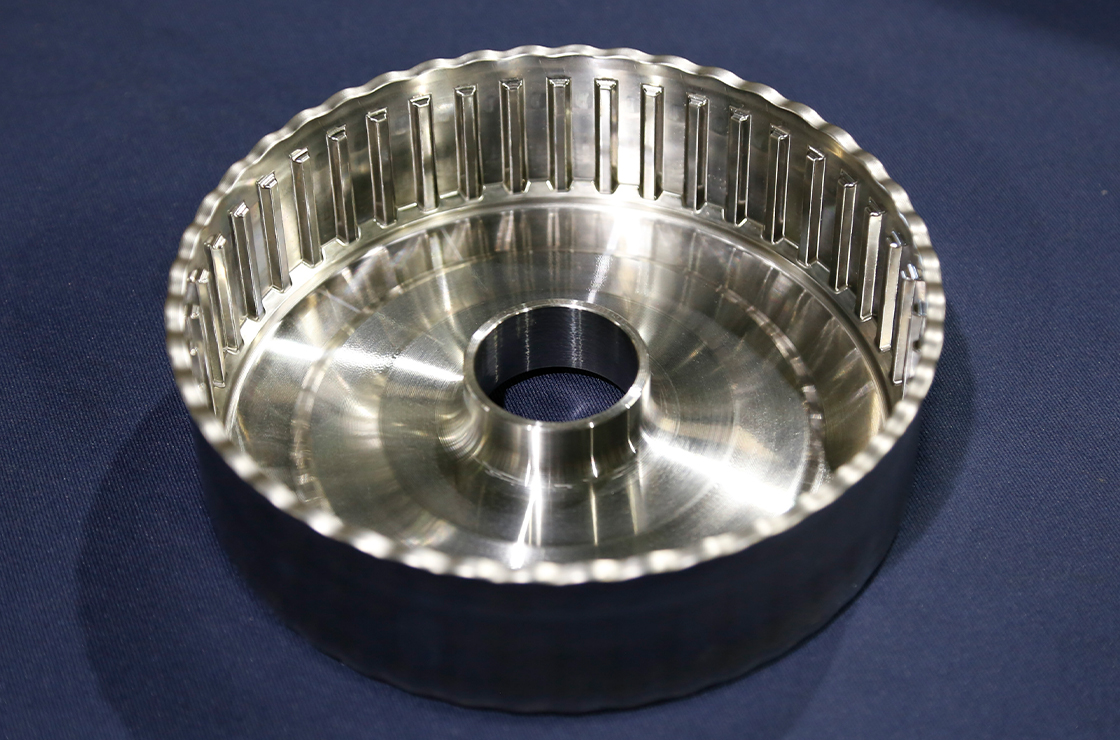 Integrated Forming
from the Forging Stage
Long splines can be formed on inner surfaces with high accuracy and without need for draft angles by cold forming using a flowforming machine equipped with a special mandrel. This forming method allows products to be manufactured as a single piece, realizing more accurate products at lower cost.
We use our superior hot-forged precision products as the material (blank) for flowforming, shortening development periods and realizing optimal shapes by integrated production, including pre-lathing. Forming from steel-plate blanks is also possible.
Production Processes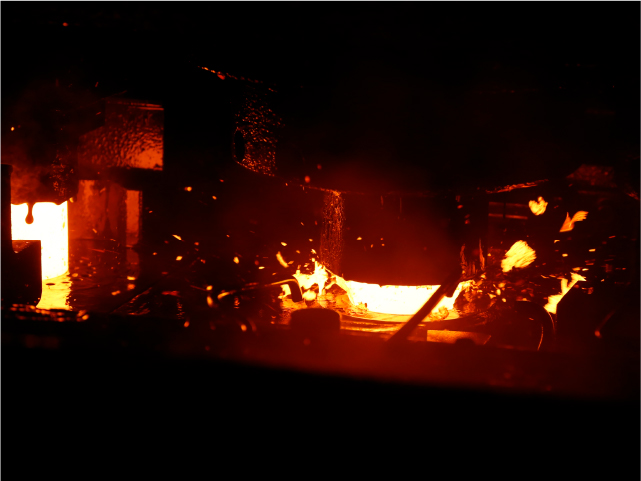 Hot forging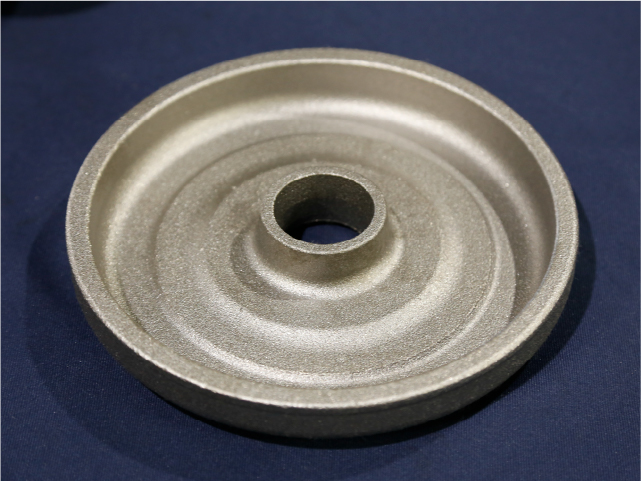 Heat treatment and shot blasting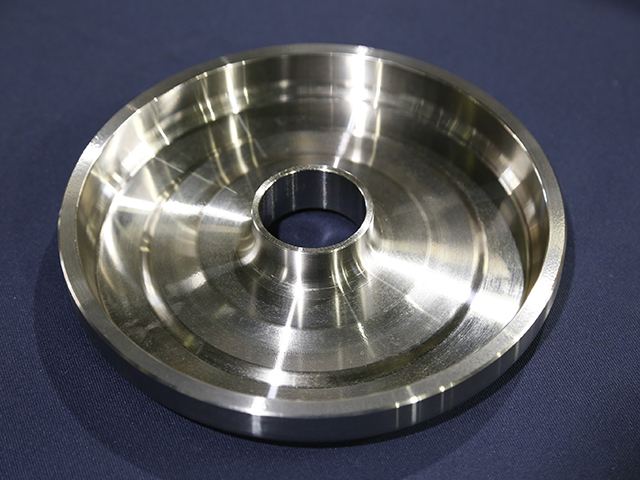 Pre-lathing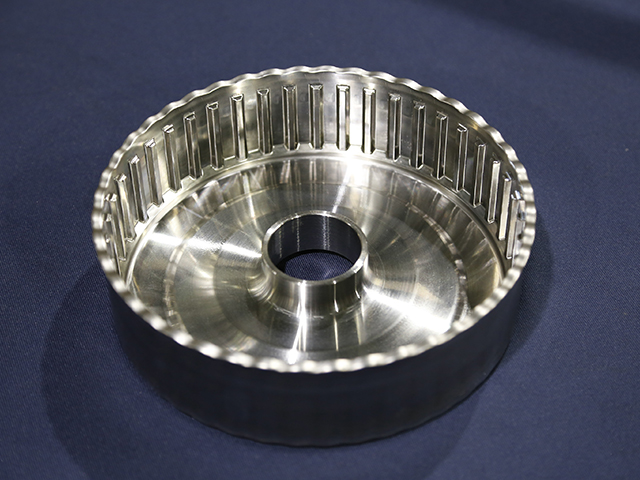 Flowforming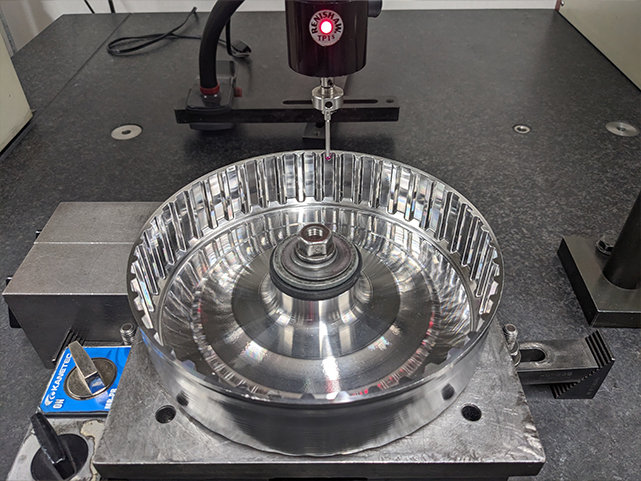 Inspection
Equipment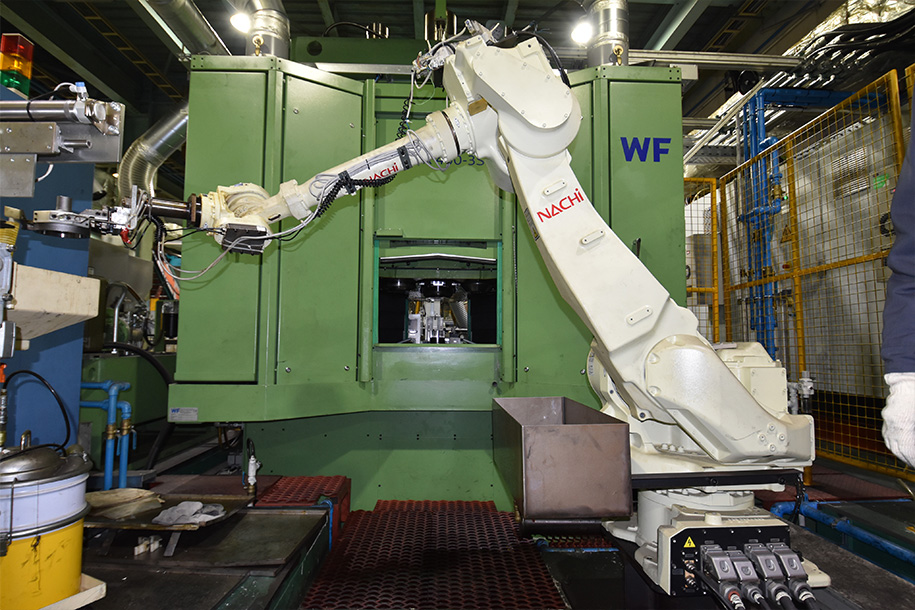 Vertical flowforming machine
| Equipment name | Number of lines |
| --- | --- |
| Flowforming | 9 |
| Pre-lathing line | 12 |